Office Address
DMV4U
Vehicle Registration Service
Attn: Jim White
301 Greystone Blvd. Suite 250
Columbia, SC 29210
803-960-6000
866-289-7205 TOLL FREE FAX
jimwhite@dmv4u.com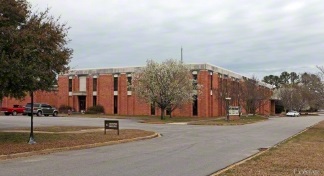 Do you represent a dealership, bank, credit union, or leasing company requiring out of state title and registration services for your clients. Are you in the military, purchased a vehicle out of state, and need to register it in your home state?

DMV4U® is a full service vehicle registration service that makes it easier for you to take care of all your vehicle registration needs in all 50 states! Services offered include notary service, new registrations, transfers, renewals, plates, stickers, titles and liens for almost any vehicle type - cars, trucks, motorcycles, trailers, motor homes, and off-road vehicles.
DMV4U® is managed by a former banker and retired state government financial officer, also a Notary Public, who has extensive experience titling and registering vehicles quickly, accurately, and confidentially. DMV4U® has been doing title and registration work for more than ten years for dealerships in several states including New York, New Jersey, North Carolina, California, Florida, Virginia, Tennessee, Rhode Island and Ohio.
DMV4U® is a North Carolina registered limited liability corporation with locations in Banner Elk, NC and Columbia, SC. Please contact us by telephone or fax: 803-960-6000, 866-289-7205 (Fax) or 828-376-0044 (Fax).
Billing Address
DMV4U
Vehicle Registration Service
Attn: Jim White
P.O. Box 1054
Columbia, SC 29202
803-960-6000
866-289-7205 TOLL FREE FAX
jimwhite@dmv4u.com